The Irish Post – Celtic Visions of Ireland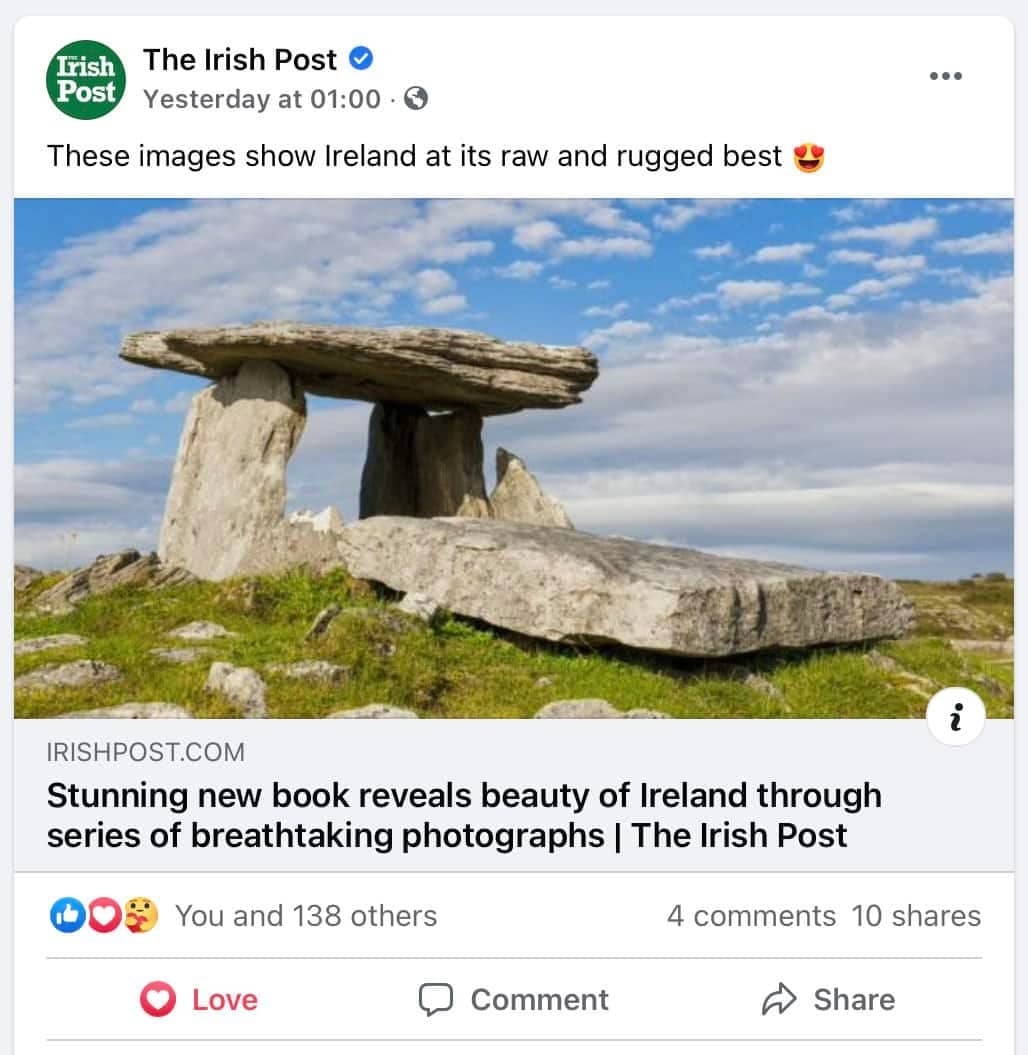 This week (17th April 2021) Gaelic Memories Photography is featured in the Irish Post newspaper, Irish Post website, and Facebook page (Click Here) The double-page spread details our GoFundMe campaign alongside my images of Ireland.
Preorders Now Live
Preorders for Celtic Visions of Ireland are live, selling fast, and limited to 500 copies for the first edition. All preorders sold are signed by me and €6 from each copy sold is donated to the Barnardos children's charity in Ireland. We are hoping to raise up to €3000, more when the book is reprinted.
Please click here to order your copy of Celtic Visions of Ireland
Many Thanks
Stephen and Marc:)