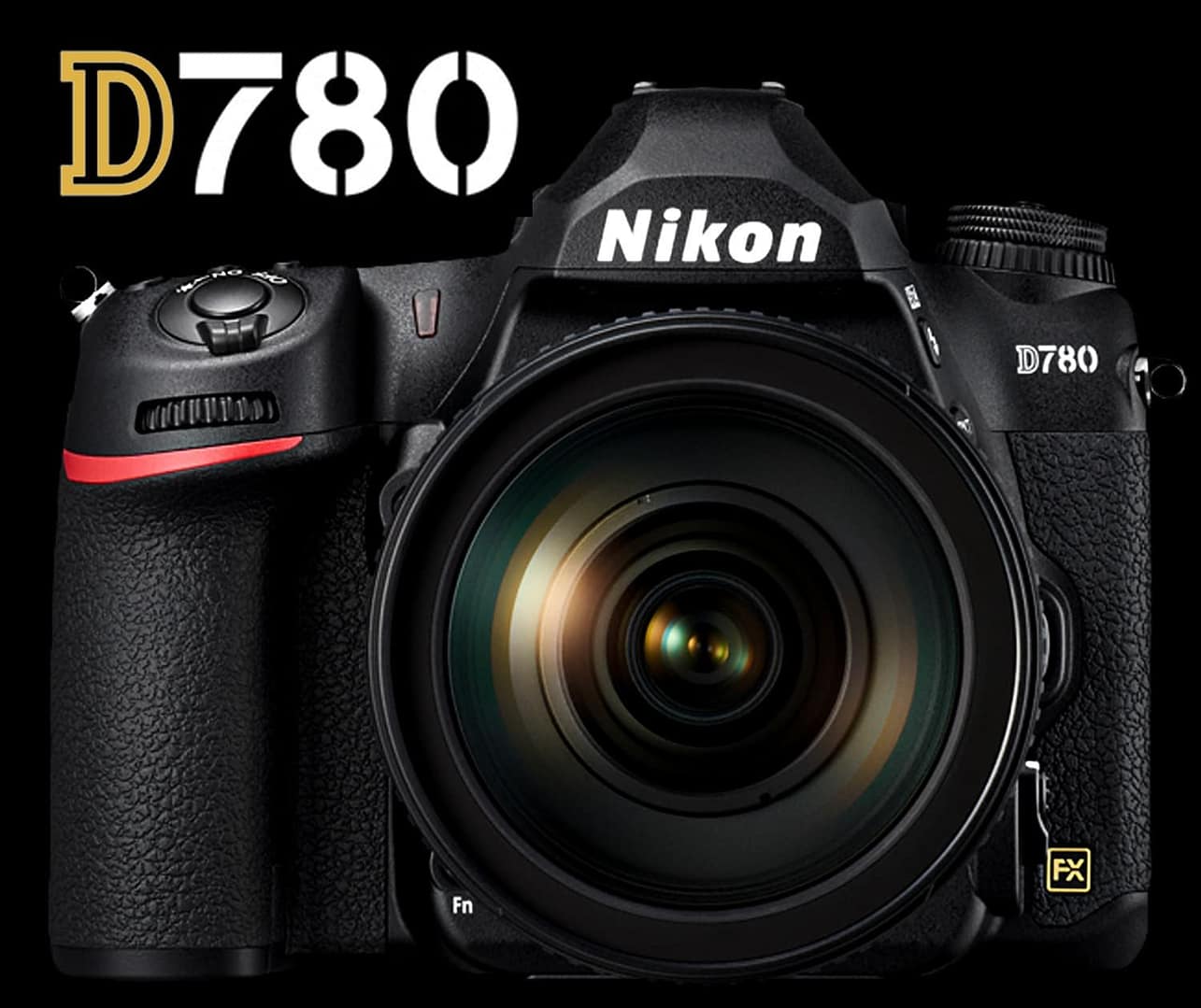 Introduction
The Nikon D780 replaces the ageing (but still brilliant D750) and includes several new features, advanced 4K video, improved continuous shooting speed, extended buffer capacity, and fast phase detection autofocus in live view mode.
Nikon's first Hybrid DSLR combines the best of Nikon's DSLR and mirrorless technology, a truly hybrid system.
Box Contents
EN-EL15b Rechargeable Li-ion Battery
MH-25a Battery Charger
DK-5 Eyepiece Cap
UC-E24 USB Cable
AN-DC21 Strap
BF-1B Body Cap
DK-31 Rubber Eyecup
Charging
Charges via USB-C and supplied with Nikon's  MH-25a charger.
Image Sizes
6,048 × 4,024 – Large
4,258 × 3,016 – Medium
3,024 × 2,016 – Small
Square, DX and 16:9 crop
Camera Body Connections
3.5mm stereo mic-in with plug-in power
3.5mm stereo headphone jack
Jack for the MC-DC2 remote cord
USB-C 3.1 Gen 1.
Mini-C HDMI.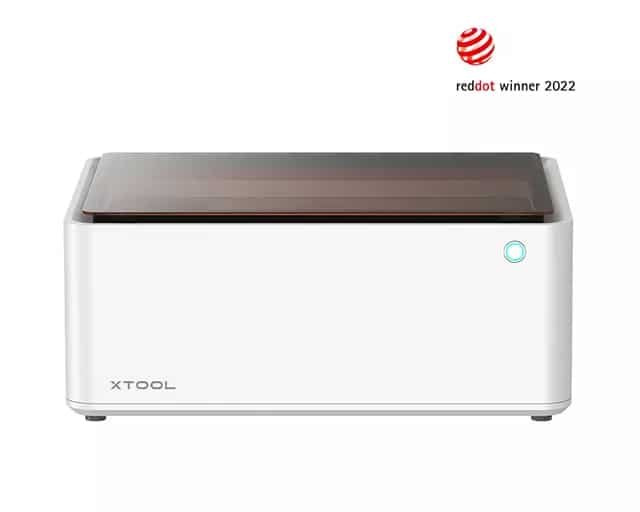 Handling, Construction and Ergonomics
The Nikon D780 has an impressive build and design, with excellent weatherproofing and a deep comfortable grip. The DSLR feels solid and the extensive weather sealing should withstand temperate weather conditions.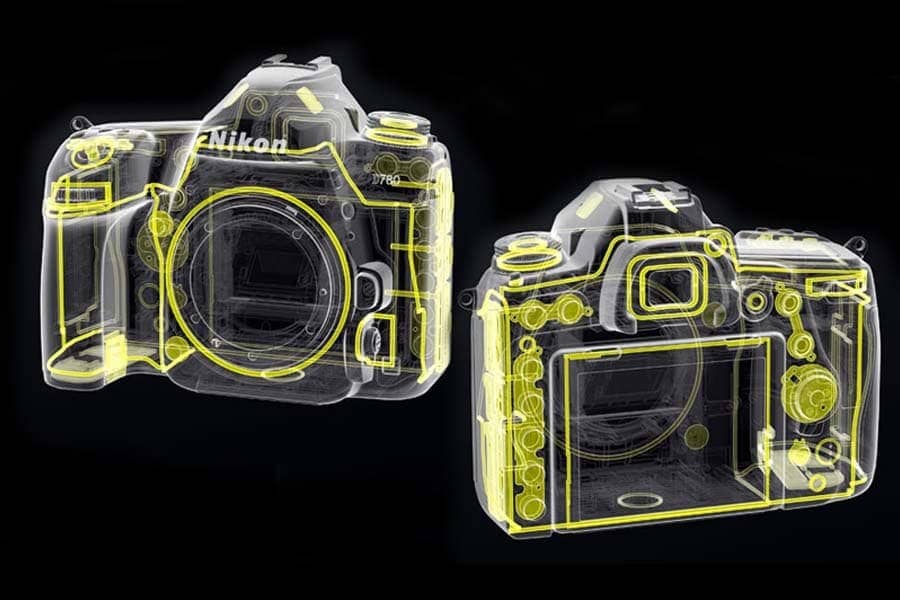 Comfortable to use, the deep grip assures a firm hold to steady the camera and features a large 3.2in 2359k-dot LCD touchscreen with a 170° viewing angle with a tilting design.
The body of the Nikon D780 looks quite similar to its predecessor. Nikon users will be familiar with the camera and button layout. However, there are several design changes:
ISO and metering buttons have swapped positions, more akin to the stunning D850, enabling the Nikon D780 to be used one-handed. The live view button (LV)  located to the upper right side of the viewfinder. The 'Info' button moves to the lower left of the LCD; the 'I' button is located to the lower left of the LCD.
The popup flash has been removed along with the AF Assist light, the former to improve the weather sealing.
Nikon has added a dedicated AF-ON button next to the LV switch.
Finally, the body construction is robust, comprising a hybrid composition of magnesium alloy, and plastic with a carbon fibre-reinforced front panel. The lens mount is reassuringly made from metal and features a focus-motor screwdriver and aperture-ring feeler, supporting older Nikkor AI lenses.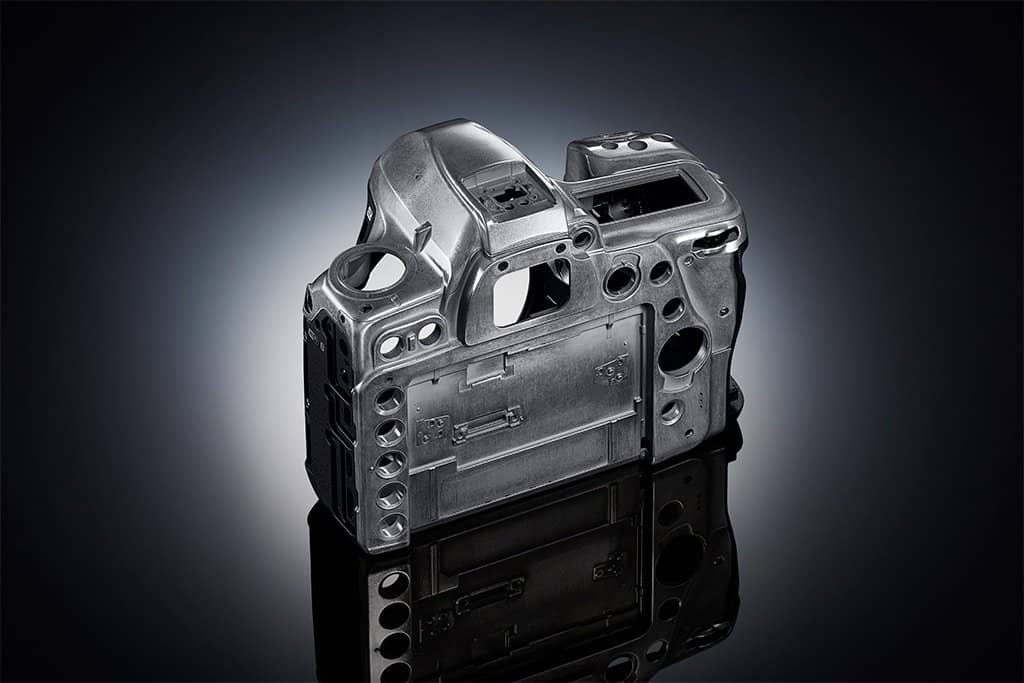 Storage
The D780 comes with Dual SD, SDHC, SDX and UHS-II. It would have been nice to see at least one XQD for faster transfers. The XQD cards have a great build and the reported reliability appears to be improved over SD cards.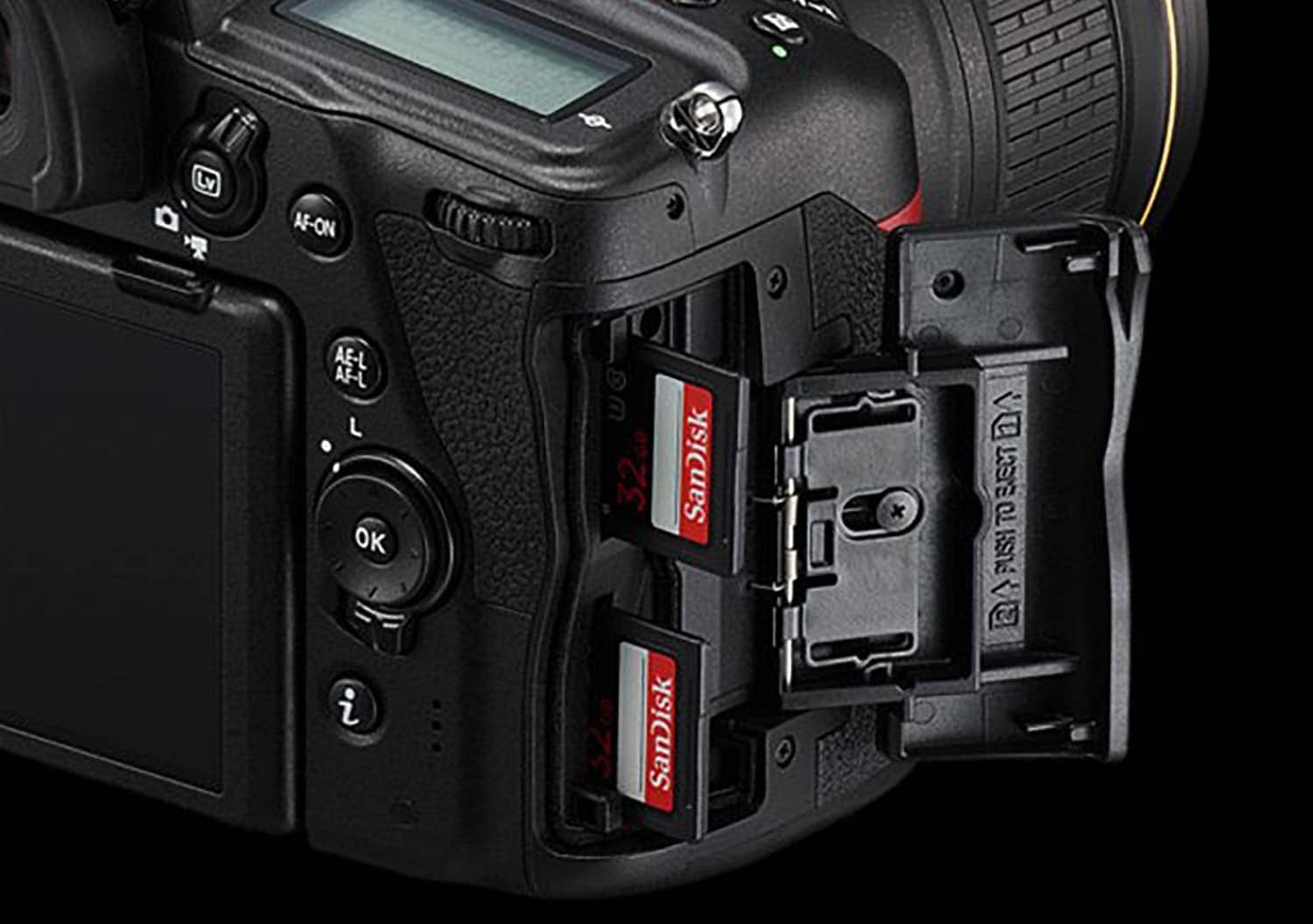 EXPEED 6 Processor and 24.5MP CMOS BSI Sensor
The full-frame 24.5MP CMOS sensor makes the D780 one of the most versatile Nikon DSLRs. With enhanced resolution and exceptional low-light performance. The EXPEED 6 image processor and BSI sensor design offer clear images with class-leading noise control and excellent 4K video quality. The D780 native IS0 sensitivity range of 100 to 51200, further extended to 50 to 204800.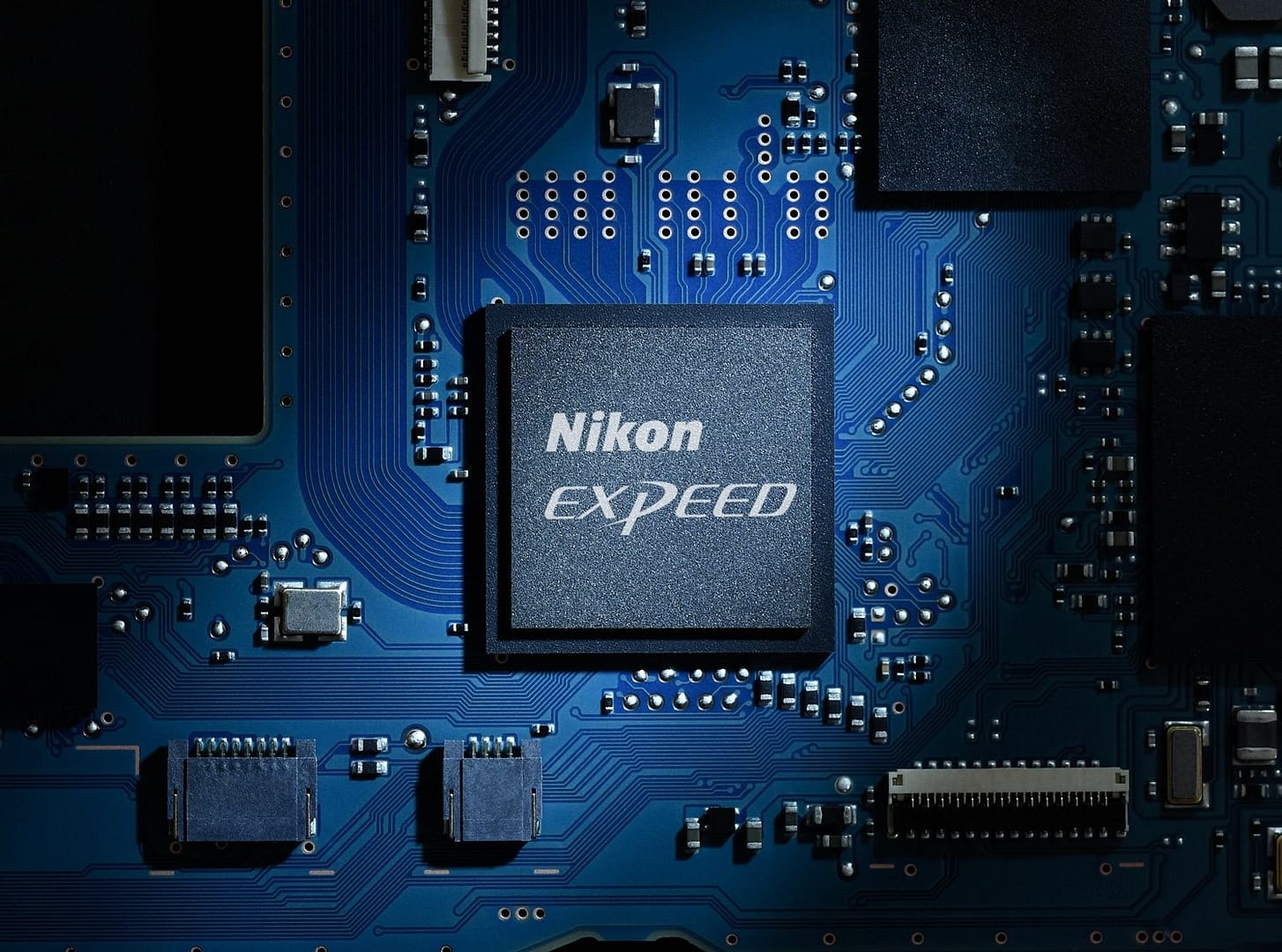 The Nikon D780 features a 7fps continuous shooting rate using the optical viewfinder (OVF) with moving subjects. Utilising the 'Silent Live View' mode, this increases to 12fps in both Jpeg and Raw format. Shutter speeds from 1/8000 to 900s are a first for a Nikon DSLR. Buffer capacity has increased to 100 shots in both 12-bit Raw and Ultrafine jpegs, shooting in 14-bit Raw, starting to slow around 50 continuous shots.
Image Quality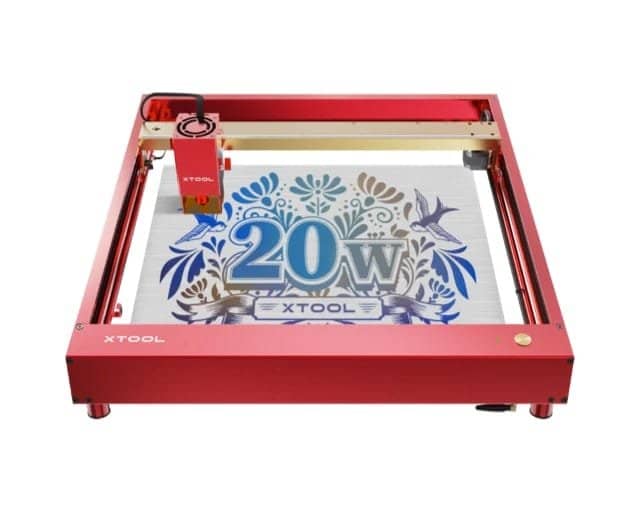 The Nikon D780 has excellent image quality, not unlike the Nikon Z6, not surprising as the BSI sensor is near identical; however, the D780 performs better in low light and autofocus. The raw files are packed with detail and improved noise performance is class-leading. While the default JPEG files boast fabulous colours users may find the default JPEG noise reduction somewhat aggressive since it can blur delicate details at higher ISO.
When shooting at a slower shutter speed, there is a noticeable shutter shock. Something I've not seen before on a Nikon DSLR camera, at slower shutter speeds the camera moves ever so slightly. Increasing the shutter speed appears to negate this issue, avoid this entirely and use the 'Quiet Mode' with 'Electronic Front-Curtain Shutter' (EFCS).
Please click the images below for a full-screen view.
[envira-gallery id="3459″]
Video Quality
The Nikon D780 has excellent video performance, you can shoot uncropped UHD 4K video with high levels of detail and minimal noise. UHD 4K recording is also possible using the DX crop area in 25p, 24p, or 30p frame rates. It also supports full HD 1080p video recording up to 120p for slow-motion playback. You can save the image and video files to the in-camera memory cards, besides saving uncompressed files to the external recorder through the HDMI out.
I admit that the video mode on my Nikon D850 has never been used, as a landscape and portrait photographer I find the function to be of little use. Whilst it is great that the functionality exists; I wish Nikon would solely focus (no pun intended) on camera function and image quality by removing video function entirely, in the vague hope that this could reduce the cost of camera bodies.
The short clip below demonstrates the video quality, handheld and straight from the camera.
Auto Focusing
The D780 utilises a Hybrid AF system, an optical phase detection system, complimented by a Live view AF system which inherits the same 273-point focal plane Hybrid AF system from the Nikon Z6, incorporating increased coverage with eye and face detection. Autofocusing is fast and extremely accurate, low light focusing is superb, grabbing focus in near darkness.
Optical Viewfinder AF
The 0.70x optical viewfinder provides a wide field of view and 100% coverage of the scene. The (OVF) 51-point AF systems and AF algorithms hail from the mighty Nikon D5, comprising 15 cross-type AF sensors with an upgraded 180K-pixel (ASR) advanced scene recognition from the Nikon D850. The OVF offers reliable phase-detection AF and is sensitive down to -3 EV.
This OVF continuous image sequence below shows the D780 never missed focus in the 16 images captured, the subject was running towards the camera at a steady pace, very impressive.
Live View AF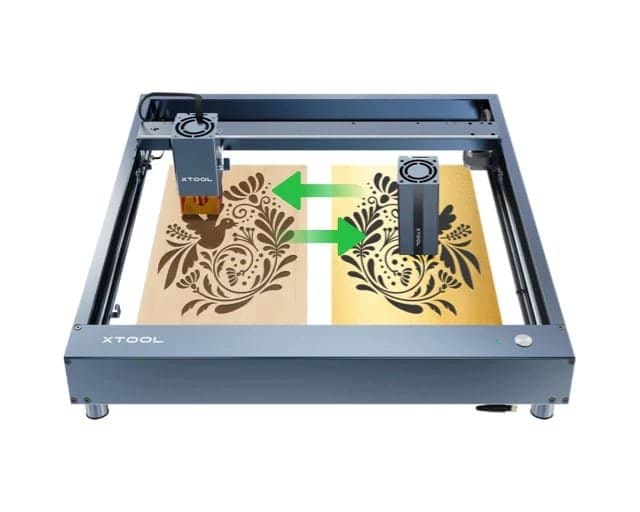 Autofocus in the live view mode is snappy and covers almost 90% of the vertical and horizontal sensor area, featuring 273 phase-detection points on the sensor (adopted from the Nikon Z6 mirrorless camera). The AF Hybrid phase and contrast system work well in low-light down to -5 EV. While the extended Low Light AF can shoot down to -7 AE, locking focus speed may be slightly reduced in low light levels. To increase the mechanical shutter speed from 7fps 'Silent Live View' mode must be selected, shutter speed is then increased to 12fps. However, it was noted that a rolling shutter is introduced when tracking an erratic moving subject. In most cases, I would use the mechanical 7fps to avoid 'Silent Live View' shooting issues with a moving subject. Face and eye detection are both selected automatically when in 'Auto' or 3D tracking mode when enabled in settings.
ISO Performance
The Nikon D750 was the undisputed king of high ISO noise control until now. The new champion of high ISO noise control is the Nikon D780. The noise control in the gallery images below is class-leading, images are usable even at 12800 ISO. A remarkable achievement by Nikon's engineers; especially when you add the low light focusing ability of the D780. Click the image below to download the full-size image pdf.

Focus Stacking
The D780 inherits the capability of 'Focus Shift' from Nikon's flagship camera the D850. This automatic process takes several RAW images with varying focal points captured images are then stacked and blended into one file via third-party software, resulting in an increased depth-in-field. 
Wide apertures such as f/2.8, can be used, the resulting narrow depth-of-field negated after the images files are combined. Traditionally photographers use smaller apertures such as f/16 – f/32 to maximise depth-of-field. Small apertures can introduce diffraction softness and loss of detail in the image.
To enable 'Focus Shift' mode, select the Shooting menu and select 'Focus Shift Shooting' adjust the settings accordingly and select 'Start'.

*If the 'Focus Shift Shooting' menu option is greyed out, check the lens is supported, also that you are in (A) aperture or (M) manual mode, to prevent the aperture from changing.
The image below is a combination of 5 images using the 'Focus Shift' mode and then stacked in Photoshop, the results are excellent, this could be refined further by increasing the number of images/focus points. Please see a more comprehensive 'Focus Shift' guide HERE.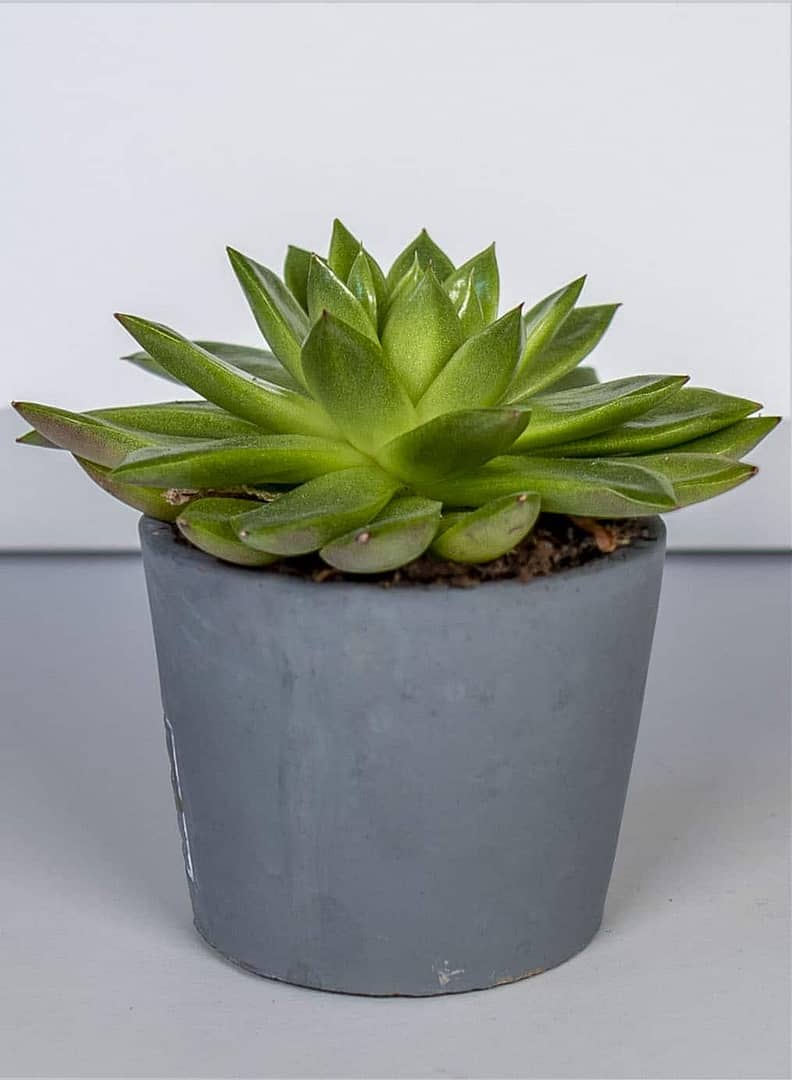 Nikkor 20mm Prime at f/2.8 5x Images
Performance and Battery Life
The performance of the Nikon D780 is quite remarkable, it has a 7fps burst speed when shooting via the viewfinder and a buffer depth of 100 shots. It offers around 14 seconds of continuous shooting and a high-speed SD card, increasing to 12fps when using 'silent live view'.
Included is an EN-EL15b battery, the same battery as the full-frame Z models. Battery life is rated at 2260 shots for viewfinder shooting whilst video clips are limited to 30 minutes per recording. The battery is rated at 95 minutes of shooting in video mode. This is an improvement over the Z6 and Z7, rated at 85 minutes respectively.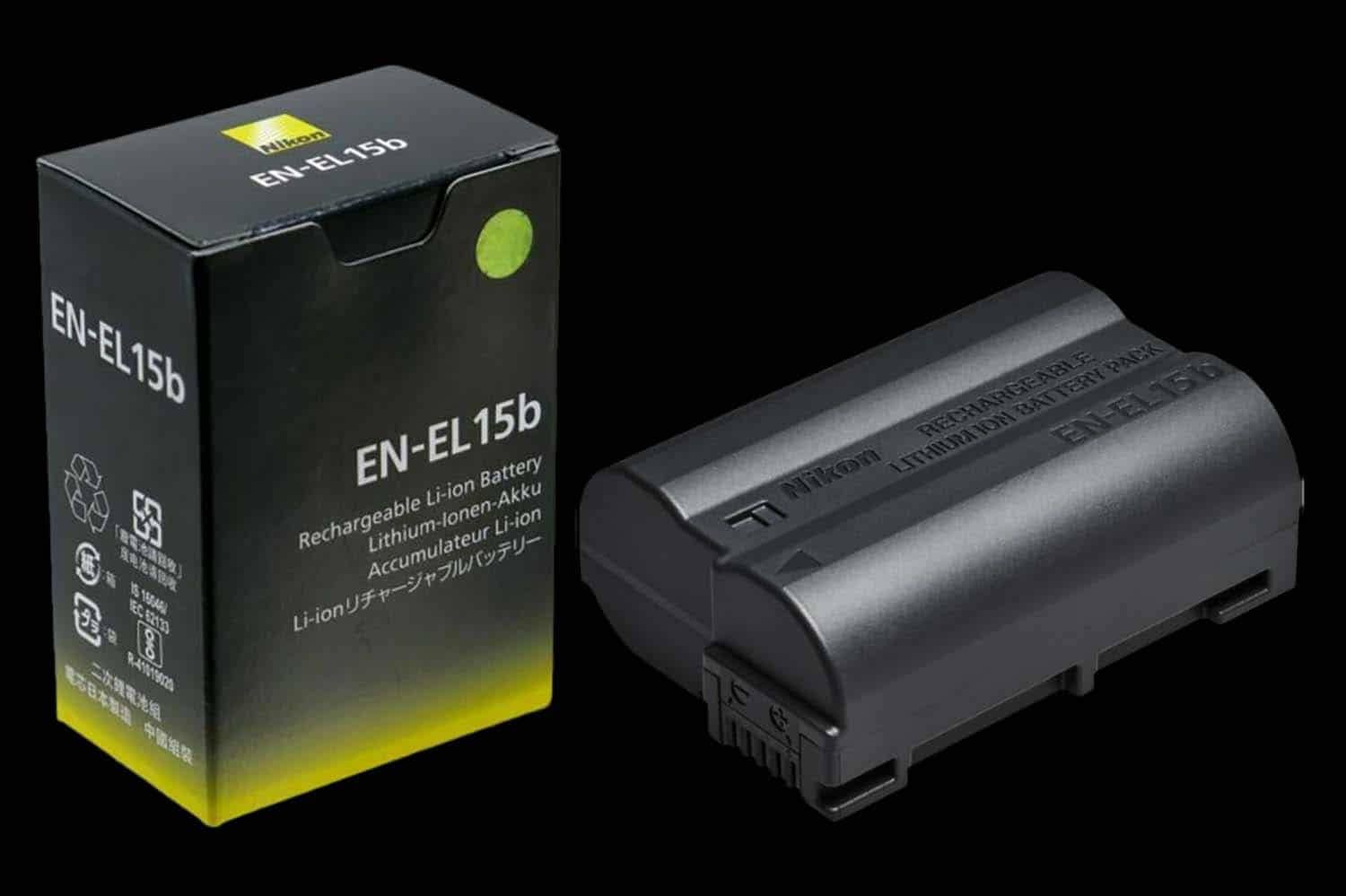 Conclusion
This Nikon D780 is an excellent camera; image quality is stunning from its 24MP full-frame BSI sensor. Body controls are well placed, and buttons and dials are tactile with positive feedback and reminiscent of the D850. Optical viewfinder autofocusing is quick, accurate and with the ability to grab focus in near darkness. Raw images are sublime with outstanding dynamic range, deep blacks, excellent mid-tones and bright highlights; whilst retaining delicate details. Colours are rendered exceptionally well in JPEGs, images are bright, bold and colourful. The Nikon D780 is now the undisputed king of noise control, especially at high ISO, exceeding that of the D750. Video quality is impressive, especially at 4K, and the footage is excellent, offering accurate colour reproduction. The electronic stabilisation was able to capture a smooth video, despite the lack of in-body stabilisation. On-sensor Phase-detection is a welcome addition enabling quick video focusing with eye and face detection. The metal lens mount includes a focus-motor screwdriver and aperture-ring feeler, supporting older Nikkor AI lenses.
Combining the best of the D750, Z6 and D850 the 'Hybrid' Nikon D780 is a near-perfect DSLR.
Nikon D780 Specifications: HERE
Stephen
Nikon Official D780 User Guide
*Disclosure ' As an Amazon Associate I earn a small commission for qualifying purchases, this helps to cover the running costs  of the website.'
Nikon D780 + AF-S NIKKOR 24-120 VR
Nikon Z7 II + Z 24-70mm + FTZ Adapter Mirrorless Camera Kit
Nikon Z6 II + Lens Mount Adaptor
Nikon Z5 + Z 24-50mm + FTZ Kit
Extended Nikon D780 image gallery click HERE from DPReview.com